Assessment: How the US and Europe have helped Ukraine and what needs to be done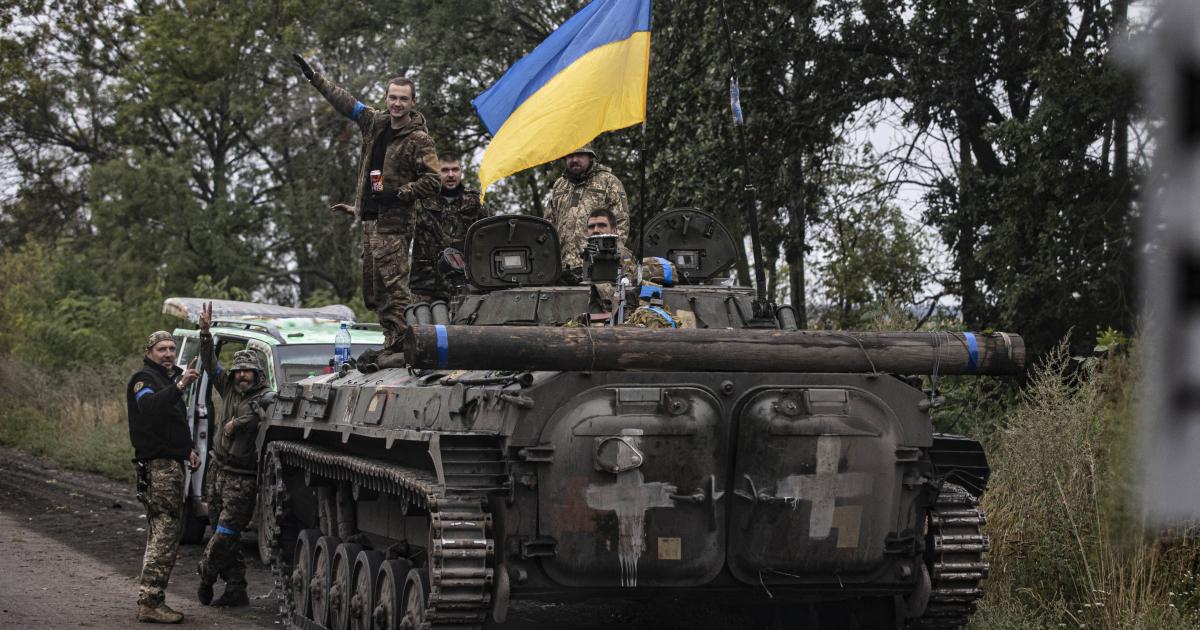 The Biden administration recently asked Congress for $13.7 billion in additional aid for Ukraine. Before Congress acts, it is worth taking stock of what has been done so far.
There is no doubt that supporting Ukraine is in the interest of the United States and Europe. Defending Ukraine thwarts the malign actions of Russia and China, both of which would benefit from the disorganized, divided and distracted Europe that would emerge after a successful war against Ukraine.
Our assessment of aid to date is that US and EU contributions to Ukraine have been equitable. That said, a faster, more robust and less cautious military aid program at the start of the conflict could have brought the war to a quicker conclusion. In addition, the United States and its allies must consider now how best to contribute to reconstruction efforts to ensure Ukraine's long-term stability and successful governance.
Foreign support is crucial for Ukraine's survival
Ukraine would not be a free country today without foreign support. Since late August, the Ukrainian counteroffensive has liberated an area larger than the territory of Delaware and Rhode Island combined. This success shows what Ukrainian forces can do when properly equipped and trained. While American aid has been substantial, Europeans have made important contributions. Europe is providing more support to Ukraine than any cursory glimpse of promised aid will show. Let's look at the numbers.
>>> Russia is unfit for the G-20
The United States has pledged just under 45 billion euros in total aid (financial, humanitarian and military). The next closest donor is the European Union, which has pledged about 16 billion euros to Ukraine. The largest single European donor country is the UK, with just over €6 billion. While other nations' contributions are lower, when aid is considered as a percentage of gross domestic product, Estonia, Latvia, Lithuania, Norway and the UK all give more bilateral aid than United States.
It is also important to understand the difference between public commitments and actual aid flows. In some cases, such as budget support, the United States fulfilled a smaller percentage of its commitments (46%) than other donor countries such as Canada (65%), France (54%), Germany (100%), Japan (100%), Sweden (100%) and the United Kingdom (56%), although these countries pledged much lower amounts. This also applies to deliveries of weapons and equipment. The United States has delivered about 24% of its pledged commitments, while Poland has delivered 100%.
Additionally, not all military aid deliveries are disclosed or made public. For various reasons, some countries may choose to donate military equipment in secret, which is not reflected in the aid tables. In addition, companies from some European countries such as Bulgaria, the Czech Republic and Poland help to repair damaged Ukrainian equipment and quickly return it to the battlefield. This support is also not reflected in public reporting.
More than the eye can discern
There are other costs arising from the conflict. For example, the overwhelming majority of Ukrainian refugees flee to European countries. The number of Ukrainian refugees hosted by the United States represents only about 0.02% of our population. This proportion is much higher in countries such as the Czech Republic (3.62%), Estonia (3.30%), Poland (3.19%), Lithuania (2.07%), Latvia (1.81%), Montenegro (1.51%), Slovakia (1.47%). ), Bulgaria (1.22%) and Germany (1.04%).
Even in absolute numbers, the United States took in far fewer Ukrainian refugees (100,000) than Poland (1,365,810), Germany (1,003,029), the Czech Republic (427,696), Italy ( 159,968), Turkey (145,000), Spain (140,391), and the United Kingdom (122,900). It is actually fair and proper. It is far better for Ukrainians to be hosted by countries closer to home, which facilitates their eventual resettlement in Ukraine. Yet, it is important to recognize the leadership shown by many European countries on this issue.
The cost of housing Ukrainian refugees is significant. The Kiel Institute estimates that for some countries these costs exceed their bilateral aid to Ukraine. When refugee costs are added to overall aid to Ukraine, Estonia, to take just one example, spends more than 1.2% of its GDP, and Latvia and Poland also exceed 1% .
Europeans also bear the hidden costs of Russian aggression. For example, countries closest to Ukraine have seen their vital tourism industries collapse. Europe is also paying a heavy price – financially and politically – for decades of thoughtless policies that have left them heavily dependent on Russian energy. War-induced energy price hikes are hitting European consumers and businesses harder than anything we have experienced.
Shaping a resilient Ukraine
Overall, it is also fair to say that some leading opinions on European aid underestimate the contributions of European countries, as well as the level of societal engagement. Nevertheless, the United States is unquestionably the largest and most important donor country. In addition, the terms of US grants compared to loans are generally more generous than those of the European Union.
Support for Ukraine must be a common transatlantic enterprise, but Europe can and must do more.
The United States and its allies should also think now about the longer-term challenge: how to fund reconstruction efforts in a way that contributes to an independent, resilient, and self-reliant Ukraine. "Right now," says aid expert Max Primorac, "there is a high risk that Ukraine's reconstruction effort will be hijacked by the self-interested aid industry and lock in the country into a debilitating dependence on aid, ultimately eroding the country's resilience". To best serve Ukraine, as well as US and European taxpayers, reconstruction dollars and euros should be accompanied by associated land, regulatory and judicial reforms.
>>> The war in Ukraine shows why the Arms Trade Treaty is still a bad idea
Going forward, the United States and Europe should seek opportunities to mobilize private capital to help address the massive challenge and opportunity to rebuild Ukraine. The Three Seas Initiative (3SI) is a vector that should not be overlooked. 3SI seeks to attract private capital to the region by attracting market-driven investments in digital infrastructure, energy and transport. In addition, the United States and other governments should abandon traditional forms of aid monopolized by international financial institutions and the aid-industry complex.
If the United States, the Europeans, and the Ukrainian government don't start thinking harder and better about winning the peace, a successful end to the war could be a wasted victory.
Ukraine's future is shaped every day by the bravery, skill and sacrifice of Ukrainian forces on the ground. He will also be influenced by those who think about how to rebuild the nation in a way that puts it on the path to prosperity and success.
There is a lot at stake for the United States and Europe in Ukraine. A fair assessment of the aid provided underlines that Europe can and must do more – however, their contributions have probably been underestimated on this side of the Atlantic. A free, prosperous and secure Ukraine will only come about if Europe, Ukraine and the United States each do their part.