Czech and Ukrainian scholars urge Taiwan to prepare for war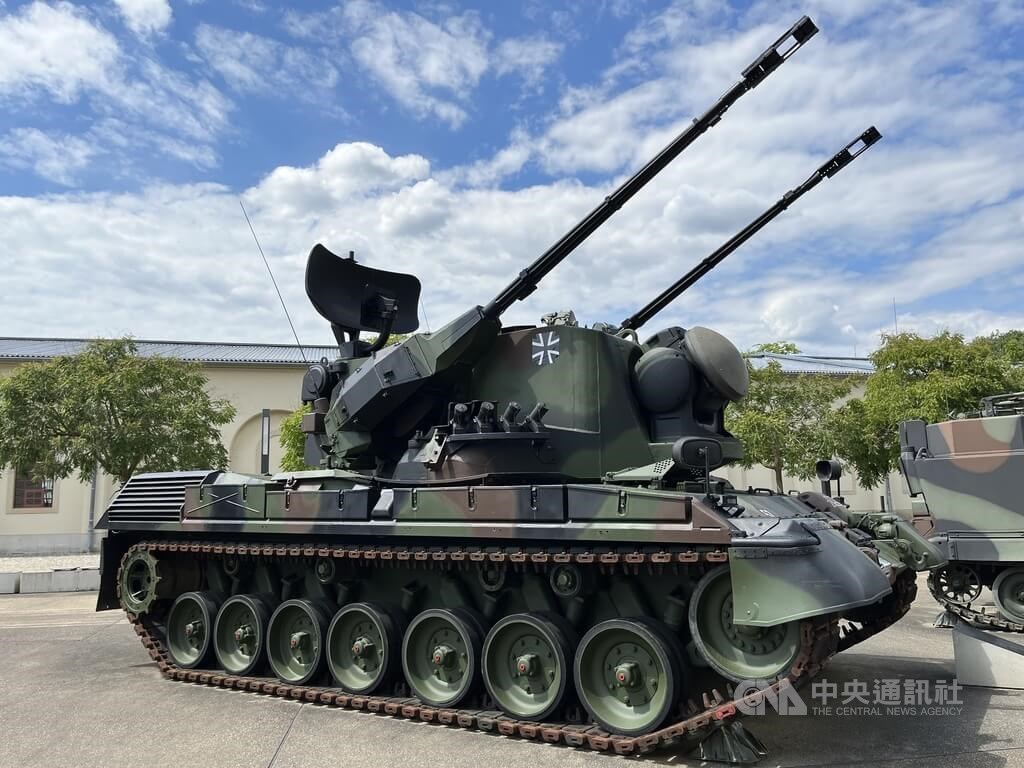 Taipei, Nov. 2 (CNA) Two Ukrainian and Czech scholars urged Taiwan on Wednesday to prepare for a possible Chinese invasion well in advance by stockpiling weapons and training civilians and reservists.
Yurii Poita, head of the Asia-Pacific section of the Ukrainian Center for Army, Conversion and Disarmament Studies, told a security forum in Taipei that an important lesson from the Russian invasion of Ukraine was that the country's leaders "did not expect a full-scale invasion."
Failure to recognize in advance that the war could turn into a full-scale war instead of the smaller-scale conflicts in Crimea or the Donbass that she had originally anticipated cost Ukraine lives, explained Poita.
He praised Ukraine's Territorial Defense Forces (TDF) for the crucial additional role they have played in helping its regular armed forces fend off Russian forces since the war began in late February, but said those forces did not were not ready when the conflict started.
The TDF was not very active in advance preparation because the Ukrainian government had not planned for a full-scale Russian invasion, he said.
"The actual preparation of the TDF began a few weeks before the invasion, and in terms of training equipment, in terms of logistics, the TDF was not fully prepared."
With the attendant lack of preparedness and training, TDF forces suffered heavy casualties and demoralization when sent to the front lines of war, he said.
"I think it's very important to prepare this reserve component in advance," instead of doing it during a war, he said.
Jakub Janda, director of the Prague-based Center for European Values ​​for Security Policy, agreed with Poita.
According to the Czech researcher, the US rightly warned of an impending Russian invasion, and the warning could have saved thousands of Ukrainian lives if only Kyiv had made the necessary preparations sooner.
"Because at the end of the day, as you very well know in the case of Taiwan, it's really about stockpiles" of weapons and military equipment, Janda said.
The lack of advance preparation was also evident in Ukraine's recruitment of a foreign legion, which happened at the very last minute.
"Obviously this legion won't win the war, but it actually brings a lot of expertise," he said, adding that it should have been prepared and launched months before any crisis began.
Meanwhile, Janda also stressed the importance of the Czech Republic's continued efforts to establish a total defense capability.
The war cannot be won by relying solely on the military, he said. "You have to have society on your side."
"But the question is how much will society be willing to support military and political leaders? How much struggle and suffering will they be willing to endure?"
In the case of the Czech Republic, it has active reserve forces that are part of the military while also taking advantage of civilian forces, he noted.
The Czech military has been very open to supporting the Civil Defense Forces as long as they register with the Ministry of Defence. They receive government funding as long as they pass regular government inspections, according to Janda.
Janda pointed out that it takes both ammunition and willpower to repel an invasion, "because without willpower you can have as much ammunition as you want, but you will crumble as a society".
The two scholars made the remarks during the one-day security dialogue in Taipei in 2022, organized by a military-funded think tank, the National Defense and Security Research Institute.